Are you looking to know about PCA full form? If yes then you came to right blog.
In this article you get to know about PCA full from, what is mean by PCA in Banking, PCA framework and other details related to PCA. This article is written after reading more than 10 articles related to PCA.
PCA full form in banking refers to PROMT CORRECTIVE ACTION.
PCA IN BANKING:
In simple words PCA means its frame work of RBI to restricts the Banks which are under loss. In PCA Reserve Bank of India put some trigger points to monitor, control and take corrective actions on which weak banks are troubled. The process of this called as Prompt Corrective Action.  It was introduced in the year 2002 by RBI.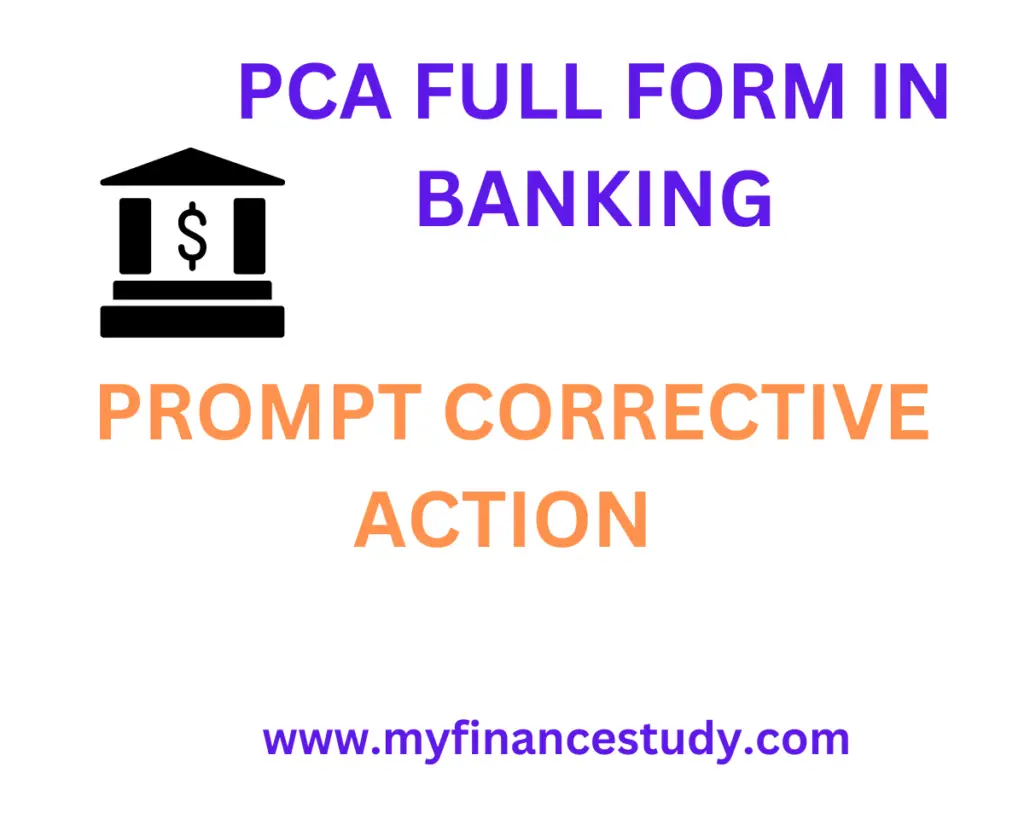 PROMPT CORRECTIVE ACTION (PCA):
There are three trigger points in PCA. They are as follows
Net NPA should not be over 10%
CRAR should be more than 9%.
Negative Return on assets for four consecutive years.
If Bank does not fulfill these three conditions, they come under PCA. To implement PCA RBI follow two procedures.
Standard Procedure
Discretionary Power
PCA EFFECTS ON BANKS:
Bank cannot expand their branches.
Bank should stop recruitment process.
RBI put restriction to borrow from Inter Banks.
Bank need to maintain higher provisions.
Bank need to take steps to increase fee-based income.
Bank cannot able mobilize bulk deposits.  
Bank cannot able to enter into new type of business.
CONCLUSION:
Dear reader in this article you get to know about PCA full from, PCA meaning, PCA effects on banks.
Before implementing PCA to banks RBI check there parameters Return on Assets, Net NPA, CRAR. If you have any query regarding this article kindly comment below.  
What is PCA as per RBI?
It is one kind of supervisory tool working on three parameters.
1. CRAR
2. NET NPA
3. RETURN ON ASSETS
What are the three parameters of PCA?
Three parameter of PCA are CRAR, NET NPA, RETURN ON ASSET
How much NPA is good for bank?
If banks NPA less than 3 percent its good for bank
Also Read