The 12th Bipartite Settlement is a highly anticipated event in the banking sector, scheduled for November 1, 2022. This pivotal moment determines the salaries and various wage components for employees in both public sector banks and select private sector banks. These decisions are reached through negotiations between two key parties: the United Forum of Bank Unions (UFBU) and the Indian Banks' Association (IBA).
Duration of Bipartite Settlement Talks
Typically spanning 2 to 3 years, these discussions eventually lead to salary increments and the payment of arrears to bankers.
Implementation Timeline
While expectations run high, it's essential to note that the actual implementation of these salary increases resulting from the 12th Bipartite Settlement is anticipated only in 2025.
Please find our projection in the table below, which we will continue to update as more information becomes available regarding the progress of the 12th Bipartite Settlement discussions, and other factors like Dearness Allowance.
EXPECTED SALARY TABLE
For Subordinate Staff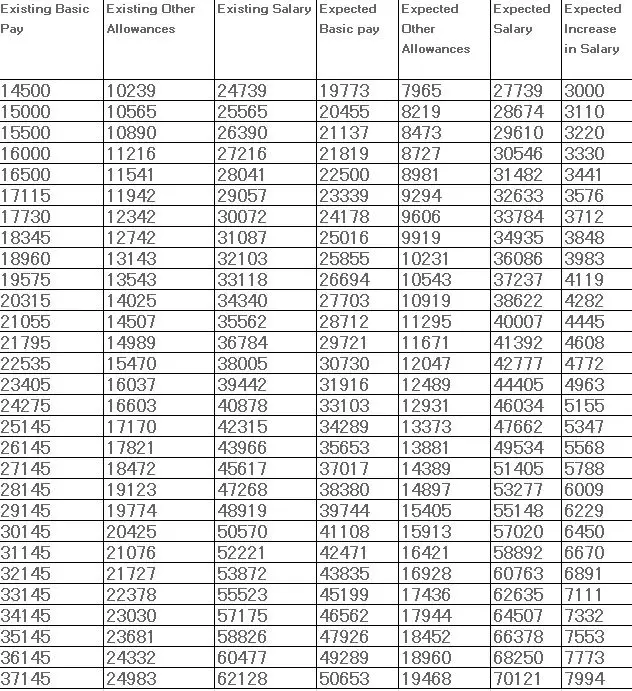 For Clerical Staff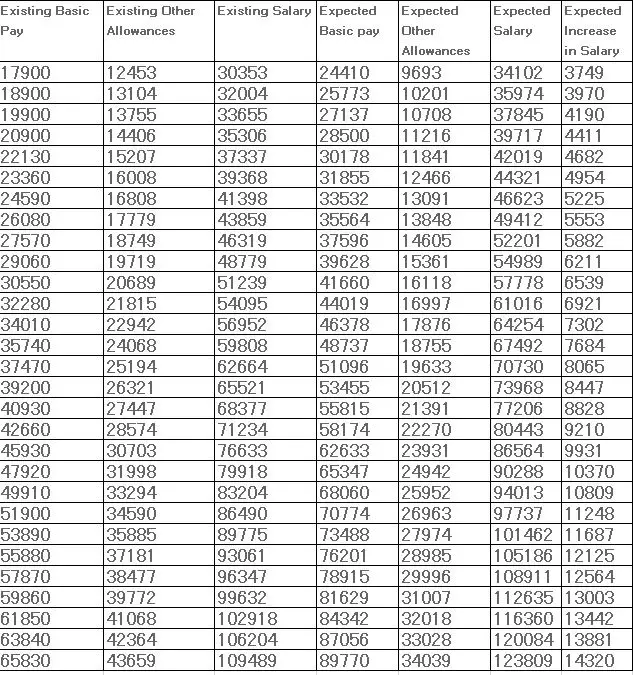 For Officers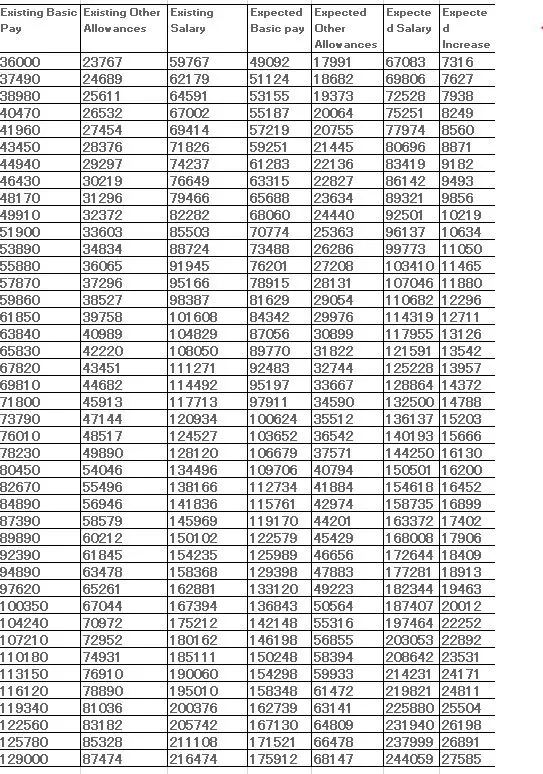 Please remember that these figures are speculative and subject to change. We'll update them as soon as we have more information regarding the 12th Bipartite Settlement discussions and any other influencing factors, such as Dearness Allowance.
Understanding the DA Merger
One significant aspect of this settlement is the merging of dearness allowance (DA) with basic pay, covering up to 8088 points of the price index. The exact increment resulting from this merger is yet to be determined, but indications suggest a potential 15% increase, consistent with previous settlements.
Accelerated Negotiations
The government has urged the Indian Banks' Association (IBA) to initiate negotiations for the 12th Bipartite Settlement promptly.
Benefits of Early Wage Revision
Early wage revision promises to improve working conditions and provide enticing incentives to employees in the banking sector.
Reflecting on the Past Agreement
In November 2020, the IBA reached an agreement with bank unions, securing a 15% increase in the pay for bank employees. This increase applied over a five-year period, from November 2017 to October 2022.
Embracing Performance Linked Pay
A noteworthy development in this settlement is the introduction of Performance Linked Pay. This innovative concept aims to promote healthy competition and reward outstanding performance among banking sector employees, marking its debut in the industry.
Conclusion
While the exact details of the 12th Bipartite Settlement remain uncertain, it undoubtedly holds a crucial place in the banking sector's trajectory. Bankers can anticipate salary revisions, although their actual realization may be a few years away. Stay tuned for further updates, as we will keep you informed about the progress of these discussions and any revisions to the expected salary estimates.